ARAB HEALTH EXPO

Arab Health is the leading healthcare business platform in the Middle East. It is a four day event held at the World Trade Centre in Dubai. Its primary goal is to connect manufacturers and service providers with clinicians, procurement professionals, dealers, and distributors.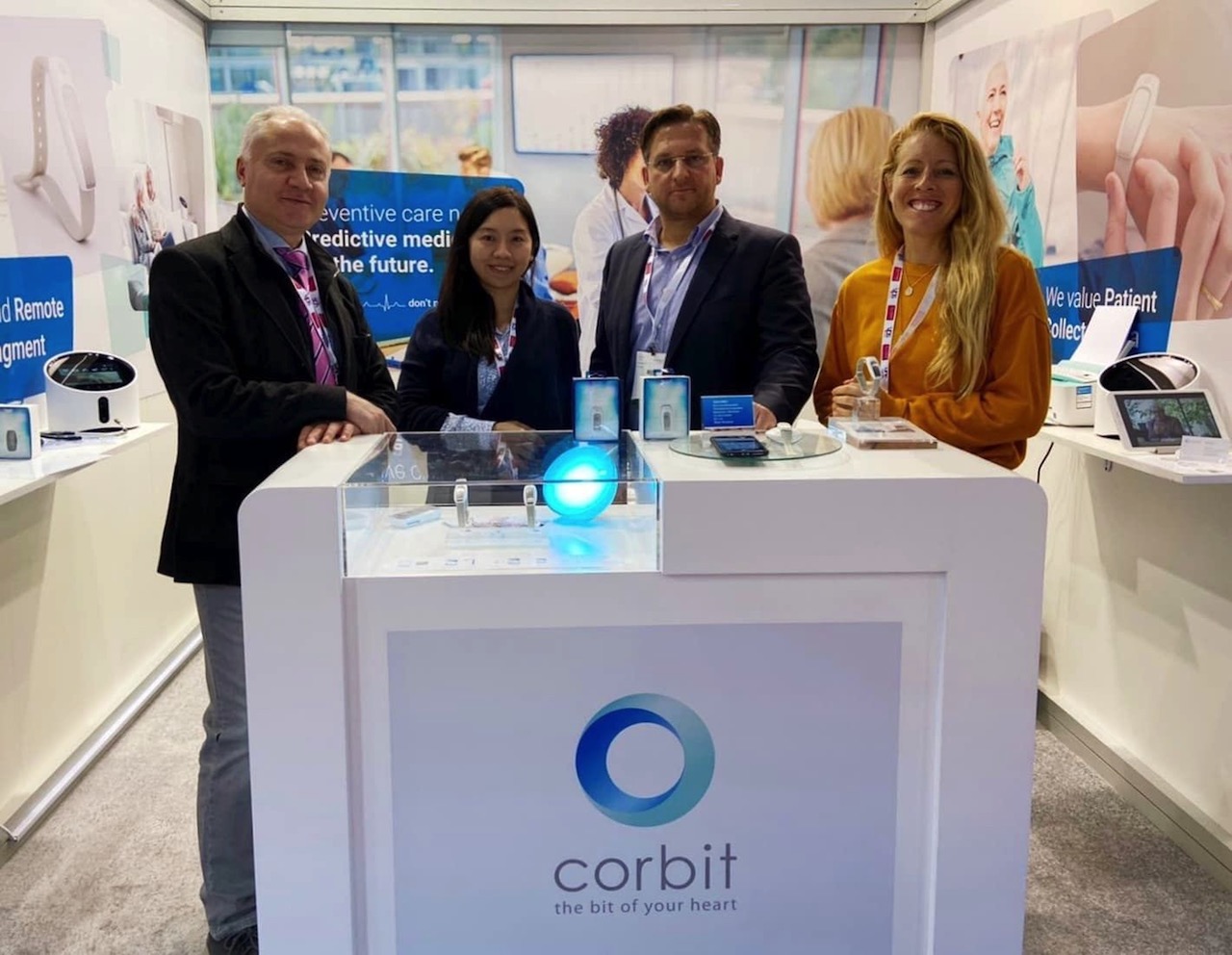 corbit was there to participate in this global gathering of industry leaders. Over the course of the expo, corbit's team interacted with thousands of attendees, introducing inTOUCH, the new wearable technology designed for seniors. This revolutionary lightweight bracelet measures ECG and activity levels, checks for arrhythmia, vibrates for medication reminders, and maintains connection between the user and their healthcare physician with an easy-to-use downloadable app. InTOUCH's mission: to give senior citizens autonomy over their own health, returning the focus to prevention and predictive medicine. Explore the endless expo halls, saturated with booths from 4,250 exhibitors and 64 countries, and zero competition for inTOUCH will be found.

Daily demonstrations and meetings with distributors from the middle east generated a lot of interest. Many distributors were interested in purchasing samples to introduce to hospitals and pharmacies throughout their home countries, and many physicians were interested in offering inTOUCH to their patients as a way to maintain connection and build loyalty.

Onlookers were most impressed by the functionality of the wearable paired with the simplicity of the application; demonstrating corbit's understanding of the needs of the elderly population. Many mentioned the necessity for this technology to become available in the home as more and more seniors are interested in preventive care and regaining control over their health; and it is an exciting and affordable purchase for the everyday consumer.

When we check statistics, we currently find the Middle East and North Africa (MENA) region experiencing significant growth in the healthcare sector. Within the next five years, it is projected to increase 31.3%, from US$185.5 billion to US$243.6 billion. Simultaneously, healthcare costs are growing, patient demographics are changing, and consumer demands are evolving. As a result, stakeholders are seeking innovative, advanced digital care technology that creates autonomy for the consumer. corbit provides the solution; its products are new and necessary in building a smart health ecosystem.

Overall, Arab Health proved to be an essential medical and business event for corbit, and its most successful conference to date. Four days in Dubai generated unprecedented excitement around the new wearable technology, inTOUCH, and corbit's potential for future products and innovations. Arab Health, the heart of healthcare in the Middle East, allowed Corbit the opportunity to establish itself as an upcoming leader among in-home healthcare technology, particularly targeted to the aging populations, and it will only advance from here.

Narwani, Deepa. "Dubai's global appeal to medical tourists continues to rise", 30 July 2019, https://tradeandinvest.wales/arab-health-2020-overview Accessed 14 February 2020.